2Pcs Battery Terminals Connectors Clamps Tin Plated Brass Car Battery Connectors
Brand: OBDResource
2 Pcs Battery Terminals Connectors Clamps Tin Plated Brass Car Battery Connectors Bolt Terminal Clamp Battery Terminal Clamp Connector
Security Payment
Guard your secure payment with SSL.
Delivery Policy
Handling time with 24 hours.
Return Policy
30 days free return, 3 months exchange, 3 years warranty.
Description:
【Size A】
Specifications:
--High quality material make it durable and practical
--Compact and lightweight, easy to use and long-lasting service
--Fits 12V positive or negative battery plates
--Can be used for caravan, car, Van, motorhome, etc
--Material: Iron+Copper
--Central Aperture: 19mm(Positive)/17mm(Negative)
--Copper Thickness: 1.2mm
--Suitable for Battery Size: 45AH-200AH
Package Include:
2 * Battery Connector Clamps(1* Positive+1* Negtive)
【Size B】
This kind of automobile battery pile heads can be used to stabilize the current and protects the battery, with strong corrosion resistance, strong conductivity and long service life.
Features:
--Car battery pile heads, power connection, stable current, protecting battery.
--With power-off protections, safe and reliable use.
--Brass tin plating prevents brass oxidation caused by high temperature and other complex environment.
--Easy to install and reliable grip.
--Strong corrosion resistance, strong conductivity, long service life.
Specifications:
Material: brass+tin+iron
Cathode size: 17.5 ~ 19.1mm
Anode size: 15.9 ~ 17.5mm
Material thickness: 1.2mm copper plate stamping
Item weight: 205.8g / 7.3ounce
Package size: 100 * 50 * 50mm / 3.9 * 2.0 * 2.0in
Package weight: 210g / 7.4ounce
Packing List:
2 * Battery Terminal Connector(1* Positive+1* Negtive)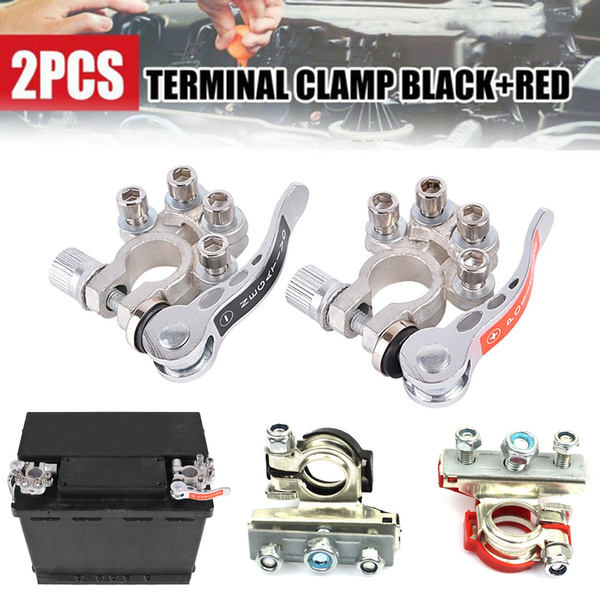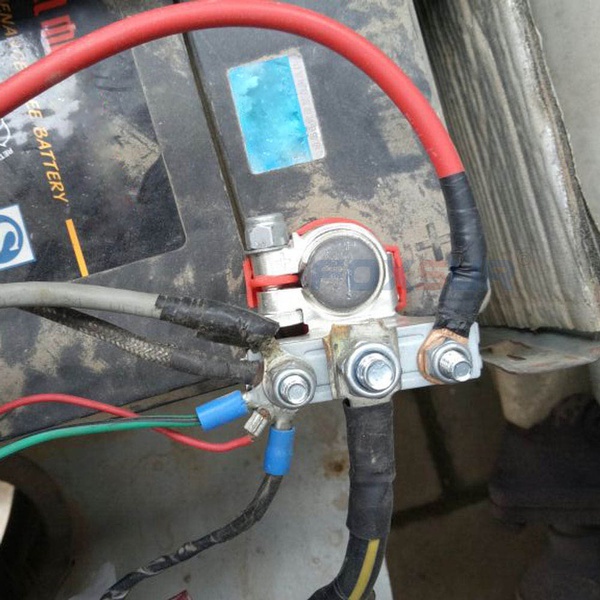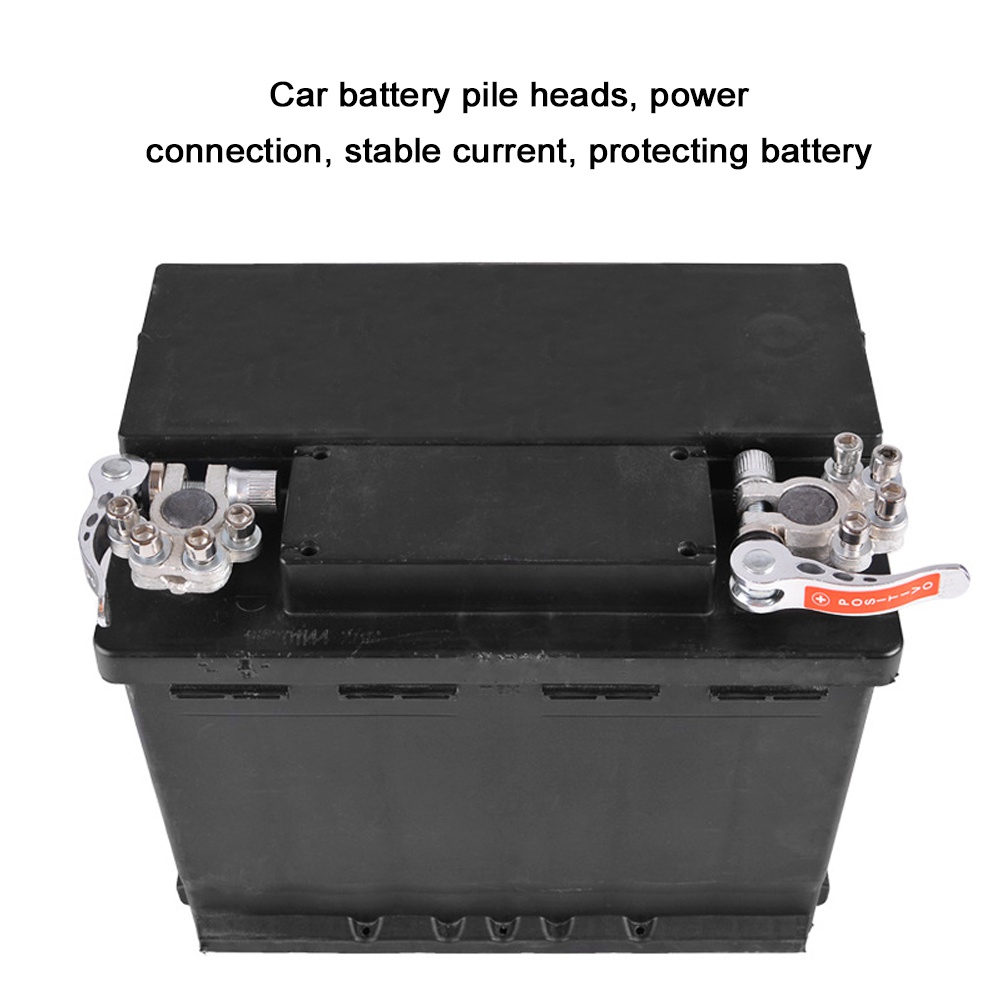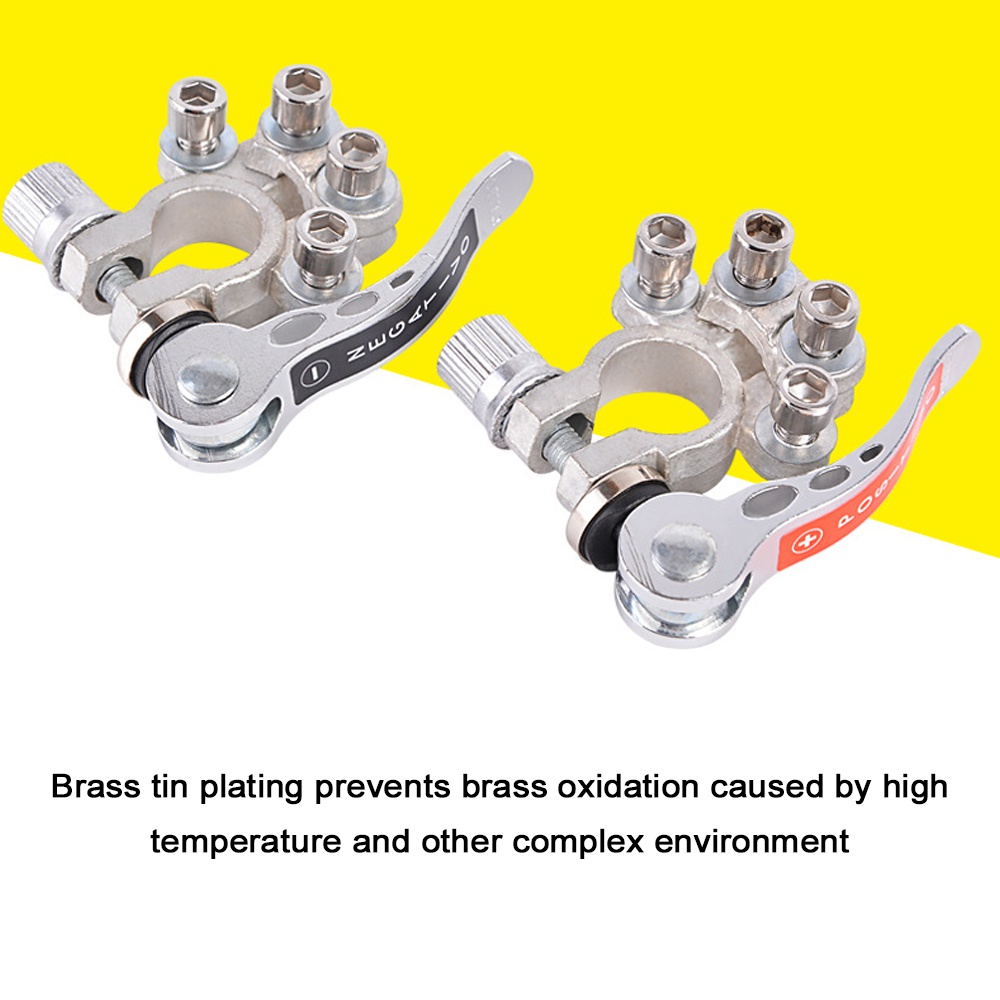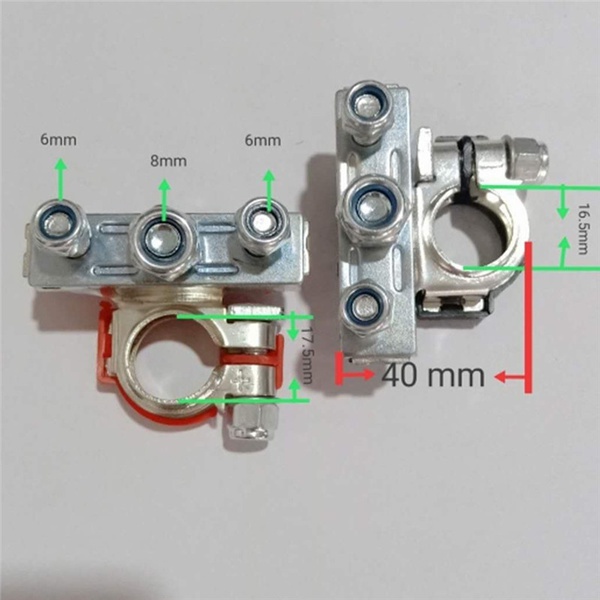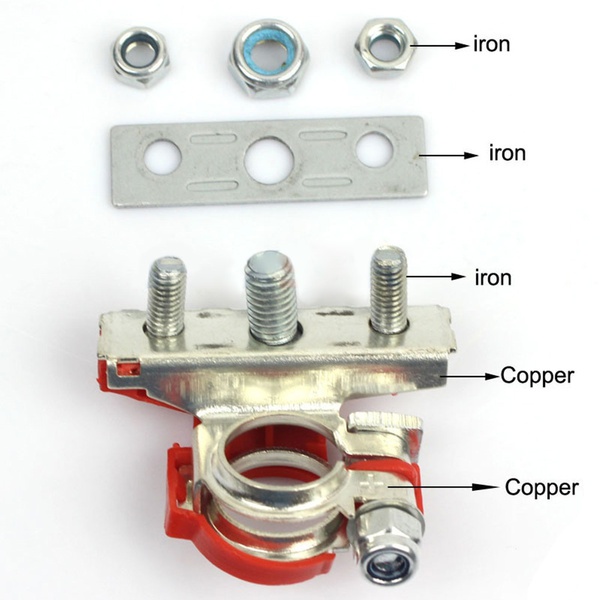 16 other products in the same category
No customer reviews for the moment.