Motorcycle Dual USB Charger 3.1A Socket 10-24V Waterproof
Brand: OBDResource
Motorcycle Dual USB Charger 3.1A Socket 10-24V Waterproof Mobile Phone Power Suply Charger Adapter Voltage Meter ON/OFF Switch
Security Payment
Guard your secure payment with SSL.
Delivery Policy
Handling time with 24 hours.
Return Policy
30 days free return, 3 months exchange, 3 years warranty.
Description:
* 1. Material: Silicone + ABS
* 2. Color: black
* 3. Voltmeter Color: red
* 4. Input voltage: 10-24V
* 5. Output: 5V/3.1A
* 6. Interface: Dual USB
* 7. Voltmeter monitoring range: 9-30V
* 8. Cable length: 140cm
* 9. Mounting location: handlebar post, mirror base
* 10. Wiring: red line to positive (+), black line to negative (-)
* 11. Function: charger/power supply/voltmeter
Features:
* 1. 3.1A dual USBs provides fast charging and efficient power to mobile phones, tablets, navigation, GPS, etc.
* 2. Silicone USB port plug is waterproof and dustproof, protect the usb for longer life.
* 3. Independent cut-off switch controls USB power supply and is more convenient to use.
* 4. The product comes with a voltmeter, which can detect the battery voltage status at any time to avoid potential safety hazards caused by defective batteries.
* 5. The 140cm power cord can fully meet the installation requirements, and can be installed directly on the battery to reduce the difficulty of installation. Applicable models: motorcycle / electric bicycle.
Package Includes:
1x USB Charger
1 x Handlebar Mount
1 x mirror bracket
1 x Washer
1 x Long Screw
2 x Small Screw
1 x NutC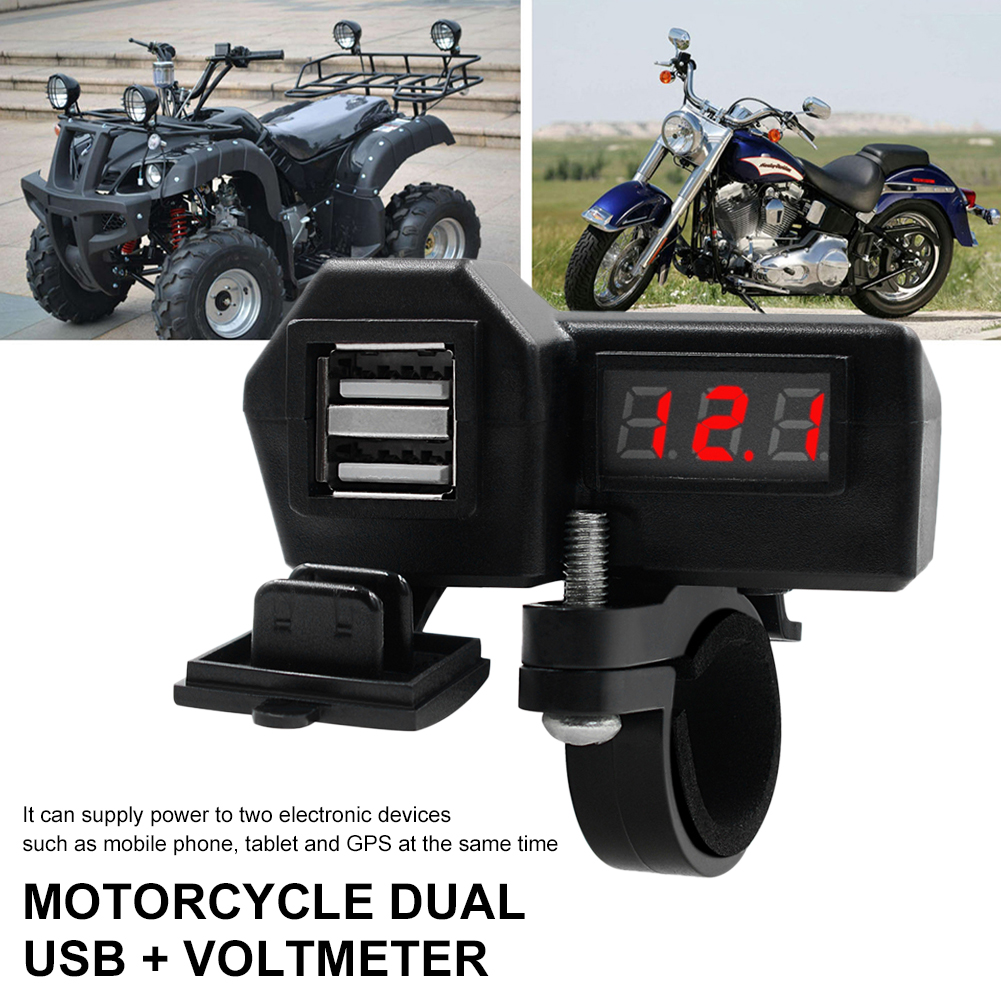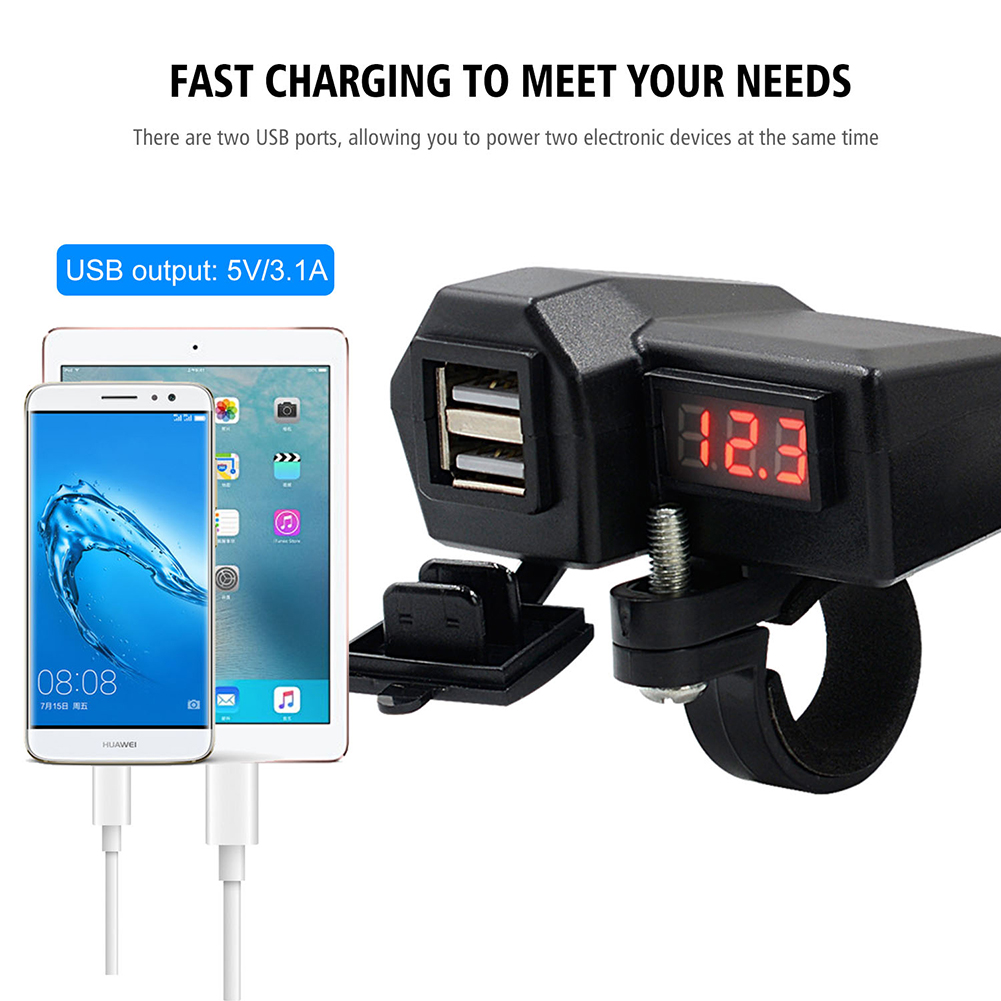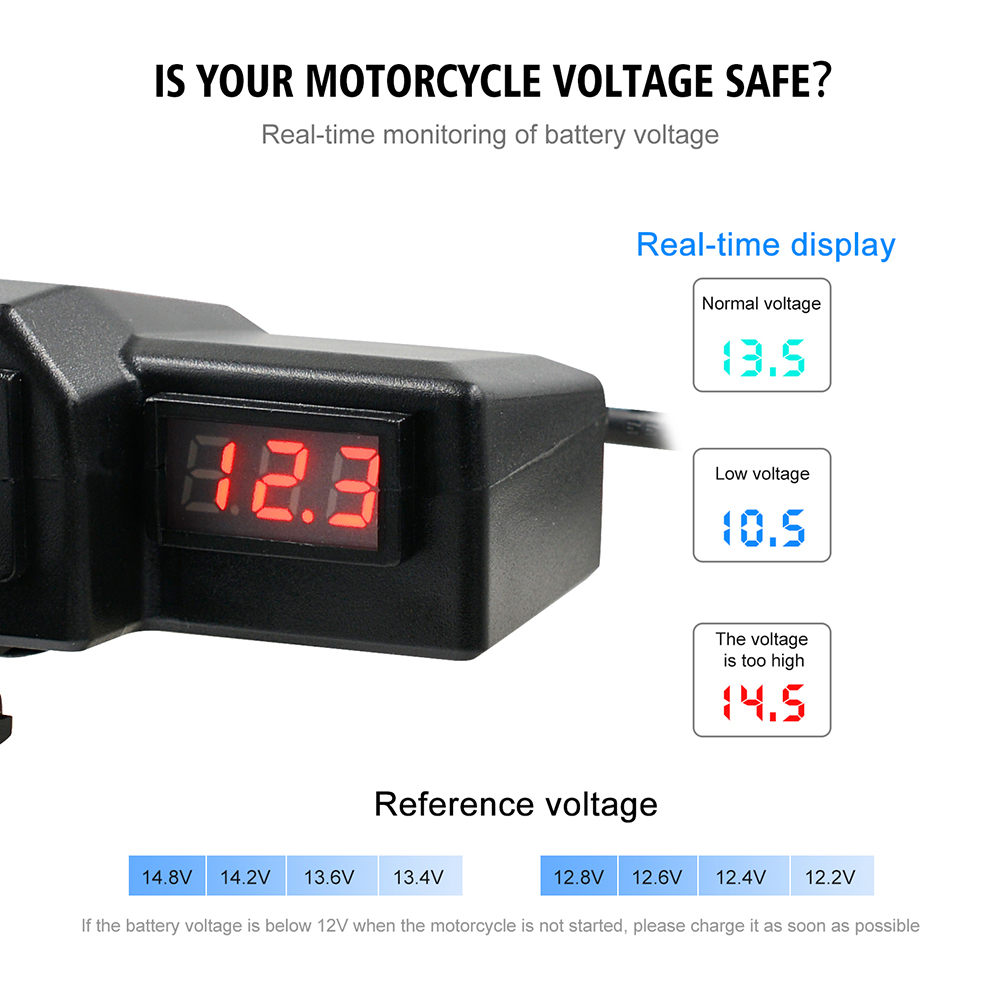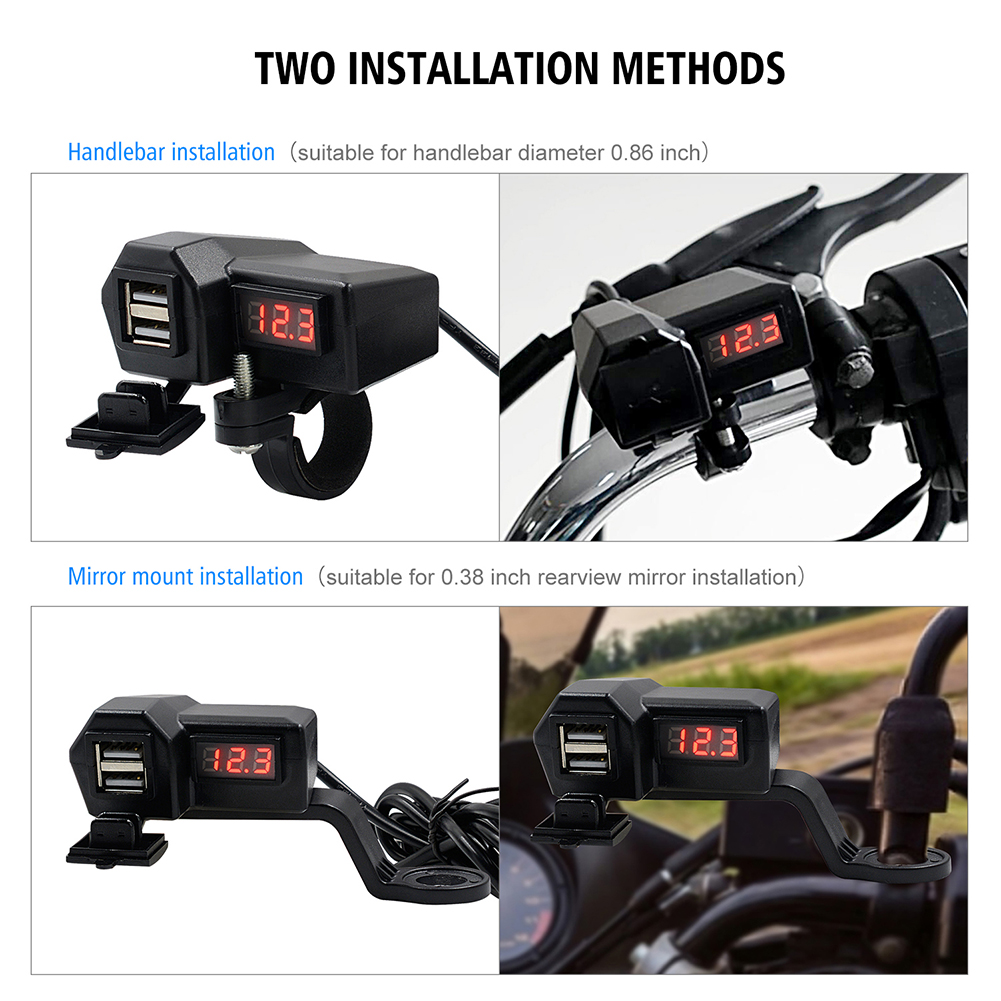 You might also like Products
16 other products in the same category
No customer reviews for the moment.